Des objets de toutes provenances, des matériaux les plus variés et des formes
végétales tout aussi diverses, se retrouvent dans un espace plan.
Abandonnant leurs origines utilitaires au profit de leurs valeurs esthetiques,
ils se présentent, organisés-harmonisés, en tableaux-bas-relief.
Objets from all sources, of the most varied materiels and ferms,plant all also various,
found in a space plan.
abandonning their utilitarian origins,for the benefil of their aesthetic values, they arise, organized-armonized in tables-bas-relief.
..
PETITS-FORMATS


SMALL FORMATS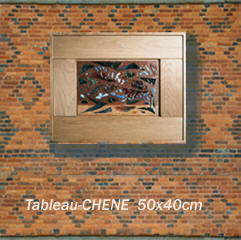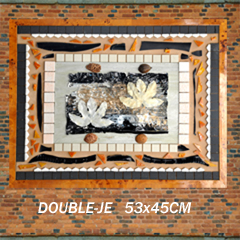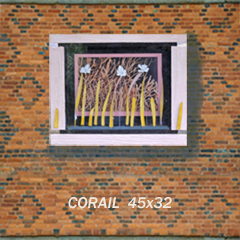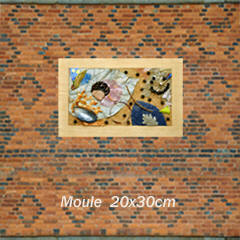 OAK DOUBLE I CORAL MOULD
GRANDS-FORMATS


GREAT FORMATS